Fort Worth, Arlington, And Haltom City Water Pressure
Dallas Water Pressure Troubleshooting And Testing
Water Pressure Testing From Mars Services
Experience The Mars Family Difference
When it comes to the water pressure in your residential or multifamily property, it's important to know that your pipes can provide consistent reliability. Testing and troubleshooting the water pressure within your water system can ensure that you have a safe and reliable source of water when you need it. Pressure testing is the test that is carried out after the installation of any pipeline before it is put into use. Investigating the limits of your water pipelines will reveal any leaks, maximum capacity, and how the joints are fitting. Without this vital information, your home or multifamily property could not function properly.
A hydrostatic water pressure test is performed by using water as the test medium. It can help find any problems that may not be immediately obvious, such as leaks or breaks in the system. When testing water pressure, the amount of pressure put into the system exceeds that of the normal operational amount. This is to test the limits of your water pipeline so you know exactly how well your pipeline is functioning. This information is used to maintain the safety standards and upkeep of your pipeline while also ensuring that your pipeline meets all the requirements. Mars Services offers comprehensive water pressure hydrostatic testing services tailored to your personal plumbing needs. Our experienced technicians can help you with any residential, commercial, or multifamily water pressure troubleshooting and testing.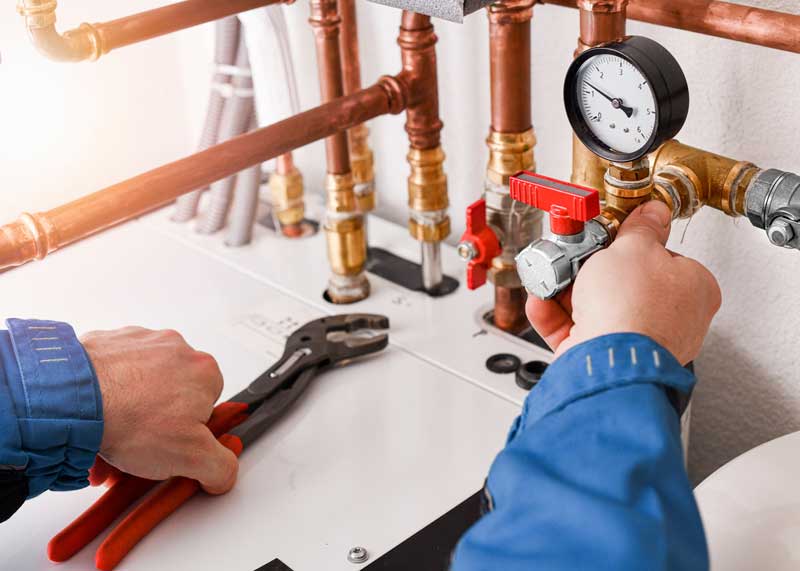 Our Water Pressure Troubleshooting Process
Quality From Start To Finish
When testing pipelines, Mars Services uses hydrostatic testing to determine safety standards and maintenance on your water pipelines. Hydrostatic testing uses water as a test medium to identify potential problems, leaks, or weak joints within your water system. Applying the appropriate amount of pressure on your system's pipes will allow a technician to determine the limits of your pipelines and provide solutions to any potential issues found during testing. Our expert team of technicians is highly qualified and skilled to offer knowledge-based recommendations based on our results of the testing. Mars Services is here to provide top-quality water pressure troubleshooting and testing.
Mars Services is your one-stop shop for residential, commercial, or multifamily services. Our large staff and multitude of subcontractors allow us to take on any project, big or small. We are prepared to handle any residential, commercial, or multifamily plumbing needs to ensure your water system remains functional. In addition, we work within your budget to provide dedicated and reliable service for your water pressure troubleshooting needs.
Commonly Asked Water Pressure Questions
What Is It And When To Get Tested
Your home's water pressure is important to maintain. Having low water pressure, leaking pipes, or unstable joints in your water system can cause severe damage to your home's water system. Knowing what causes water pressure differences and what process is used to troubleshoot problems in your system can help you determine the best time to call for help with your water system's pressure. Here are some commonly asked questions about water pressure: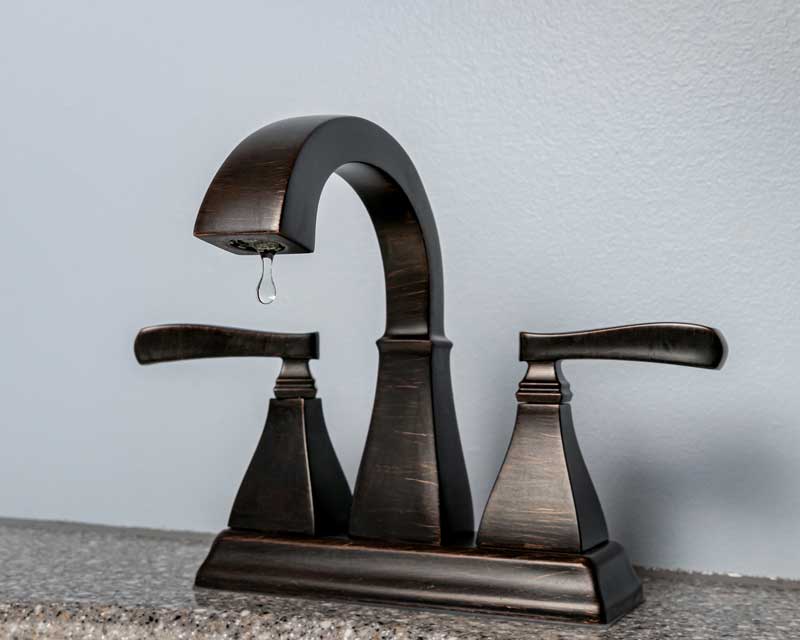 Why Choose Mars Services?
Customer Service Beyond This World
At Mars Services, we provide top-notch customer service and comprehensive water system troubleshooting and testing with the utmost care and attention to detail. Our team of experts understands that no one wants to deal with a leaking water system. We provide quality plumbing services to ensure that your property's water system always functions. Our expert plumbers can diagnose any plumbing issues you have with our extensive knowledge and experience. When you call us for home services, you receive the highest quality of customer care from our dedicated team.
Finding a reliable and trustworthy full home or multifamily service company can be challenging. We coordinate with local contractors to provide the highest quality plumbing and water services throughout Fort Worth and Arlington. When you choose Mars Services for your home service needs, you can trust that you'll receive top-notch services tailored to your unique requirements. We are dedicated to providing you with the best plumbing services at an affordable price, and our team of professionals will go above and beyond to ensure your satisfaction. Mars Services can handle everything while you experience our customer service beyond this world!