Restore Your Furniture with Mars Services' Upholstery Cleaning
Get the Most Out of Your Furniture With Reliable Upholstery Cleaning
Reveal the Best in Your Property with Our Upholstery Cleaning Solutions
Say Goodbye to Stains and Hello to Freshly Cleaned Furniture
Keep your furniture in excellent condition with exceptional upholstery cleaning services. No matter your furnishings' age, style, or condition, we will endeavor to provide the best-in-class services. We use specialized cleaning techniques to remove tough stains and ensure your furniture stays in great condition. In addition, our team uses powerful, efficient, and safe cleaning solutions to make furniture look brand new.
We understand the value of using top-of-the-line products and equipment when cleaning your upholstery. Our team in Fort Worth, Texas, is dedicated to providing exceptional attention to detail in handling your furnishings. Our mission is to offer reliable, affordable, and amazing services. With our reliable and budget-friendly services and our commitment to your satisfaction, we take pride in simplifying the sometimes-costly and time-consuming process of upholstery cleaning. You can rest assured that with us, your upholstery is in the best possible hands.
We've serviced the Fort Worth, Arlington, and Haltom City areas for over a decade now, and have helped numerous property owners and managers keep their furniture in premium condition. Our team consists of professionals well versed in their field, and they will continue to provide the highest quality of services to you and your furniture.
Contact us today to learn more about our upholstery cleaning service and how we can provide you with the best results. We look forward to hearing from you!
Uncompromising Quality and Service
Mars Services' Upholstery Cleaning Specialists
If you need furniture or fabric cleaning in Fort Worth, Arlington, and Haltom City, we're here to help. Our team is meticulous and dedicated to making sure you're happy with the result. We're careful with all fabrics and will never damage them while we're cleaning. We're committed to giving you the best service and making your furniture look like new. If you're interested, give us a call today to see what we can do for you!
We deliver exceptional yet affordable upholstery cleaning services that guarantee your complete satisfaction. Our team of skilled technicians is always ready to provide free estimates and answer any questions you may have. Count on us to thoroughly and promptly clean your upholstered furniture using specialized equipment and products. For your convenience, we also offer maintenance services such as spot cleaning, deodorizing, and stain removal. Choose us for a hassle-free cleaning experience.
Looking for top-notch professional upholstery cleaning services? Look no further! Our expert team is committed to providing exceptional service that will keep your furniture looking brand-new for years to come. Don't wait – contact us today to take advantage of our outstanding upholstery care solutions!
How Professional Upholstery Cleaning Occurs
Understanding the Process
Daily use can cause damage to our furniture, whether due to spilled drinks, crumbs, pet hair, and other debris. This can result in challenging stains and significant deterioration of your upholstery over time. Despite the availability of spot cleaners and DIY methods for addressing furniture cleaning, opting for a professional upholstery cleaning service is often better for permanently removing deep and lasting stains. Would you like to know how professionals approach this task? Let's explore together!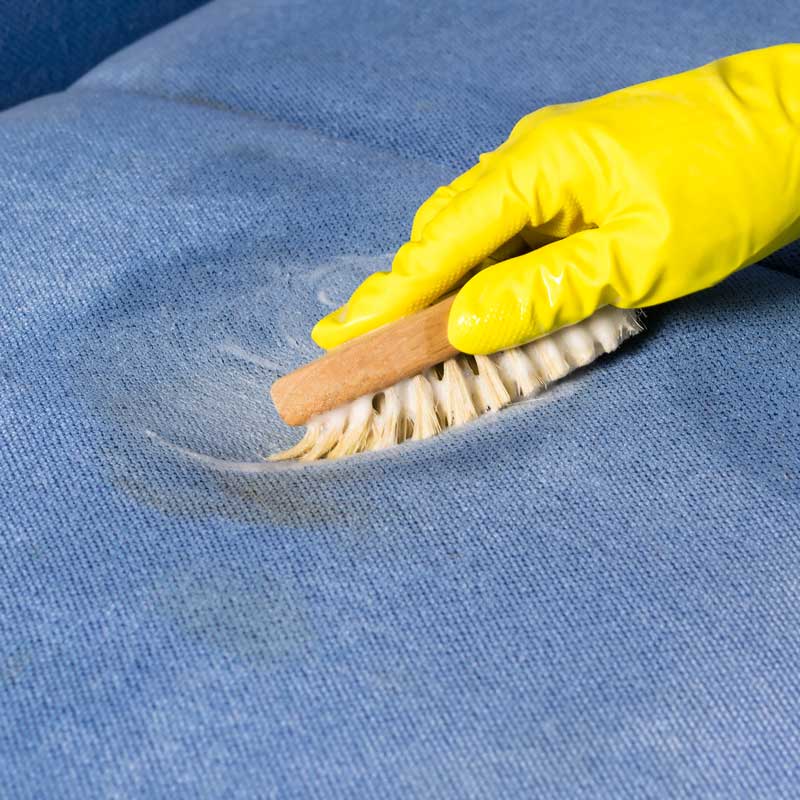 Get Spotless Upholstery Cleaning with Mars Services Today!
Count on the Experts To Handle It
Our team of Fort Worth, Arlington, and Haltom City upholstery cleaners can help you keep all your furniture looking new, including carpets, couches, dining chairs, and recliners. With Mars Services, you won't have to coordinate with multiple contractors or find reliable service providers; we take care of everything for you using the best products and techniques to ensure a spotless and fresh finish after every cleaning.
At Mars Services, we are experts in upholstery cleaning. Let us take care of your furniture by providing you with comprehensive cleaning services. Deep cleaning and spot treatments are just a few of the many services we offer to ensure that your upholstery stays in top condition. Our team will work to give you a complete and hassle-free cleaning experience. Trust us to keep your upholstery looking its very best.