Comprehensive Trauma Scene Cleanup Service in Fort Worth, Texas
Crime Scene & Biohazard Cleanup Services Done Right the First Time
Careful & Meticulous Trauma Scene Cleanup Services
Certified Crime Scene & Biohazard Cleanup When You Need It Most
At Mars Services, we understand how difficult it is to deal with the aftermath of a crime or trauma scene cleanup, and we believe that no one should have to deal with it on their own. This type of work requires extreme attention to detail and an understanding of the emotional toll it takes on those directly involved. That's why our experienced team is here to provide you with comprehensive trauma scene cleanup services in Fort Worth, Arlington, and Haltom City, Texas.
We aim to help you move past traumatic events without worsening them. Through meticulous care and understanding, we respect the areas we clean and those involved because you are our priority. Our industry-leading professionals have all the specialized skills and certifications in crime scene and biohazard cleanup needed to exceed your expectations and return you to a clean and healthy environment.
Crime scene cleanup in DFW doesn't get any better than Mars. Our team provides various services, including cleanup for blood spills, crime scenes, odor removal, suicide, etc. So don't muscle through the aftermath of a tragedy– Mars Services is here to help.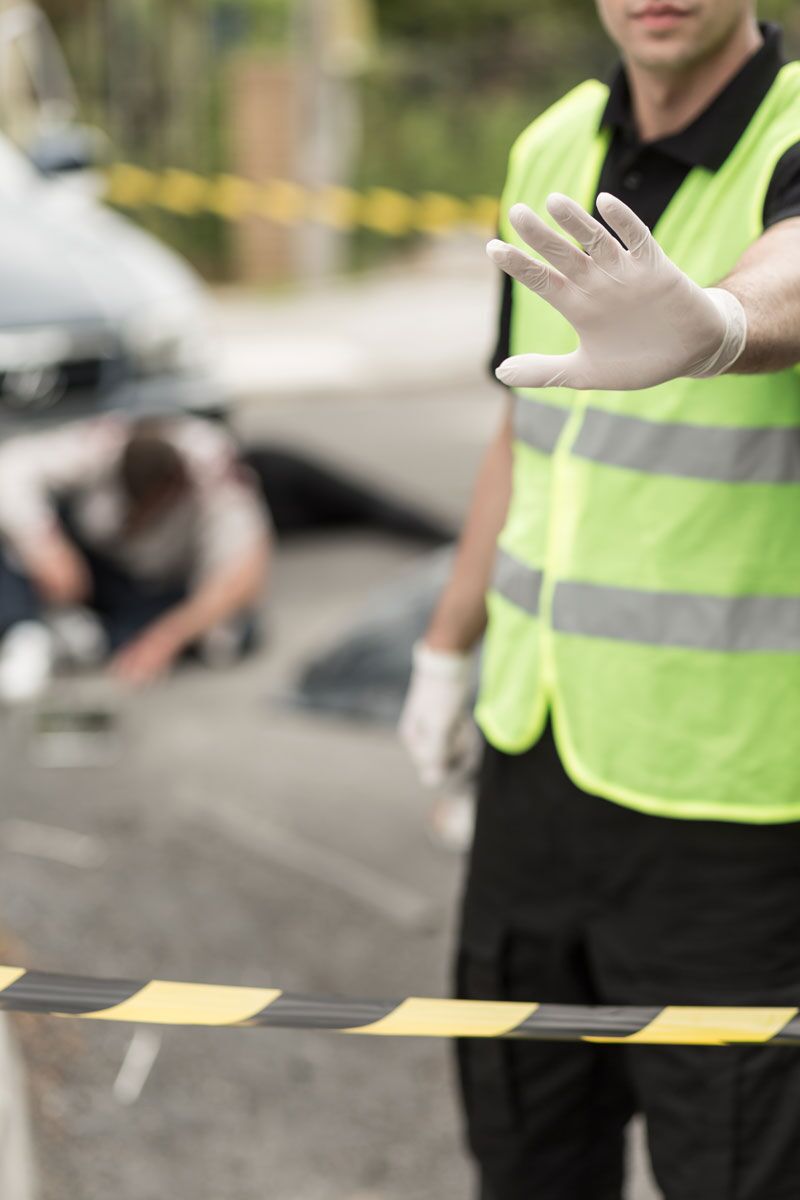 What are Trauma Scene Cleanup Services
Mars Services' Unparallelled Crime Scene & Biohazard Cleanup Solutions
Trauma scene cleanup is the safe and certified removal of hazardous materials from a traumatic event, such as a crime scene, suicide scene, or unattended death. The process is tailored to the specific event and involves professional sanitization. Our biohazard specialists follow strict protocols and procedures to ensure the cleanup process is thoroughly executed. Some of the steps in our approach include:
Safe and thorough decontamination.

The discreet removal of hazardous material.

Proper disposal of biohazardous material.

Disinfection, decontamination, and sanitization

Secure handling and return of personal property when possible.

Removal of odors originating from hazardous materials, bacteria, and gasses.

Restoration of the affected area.
Trauma scenes pose both emotional and physical dangers that could harm you. It's crucial to prioritize your safety and mental health by avoiding an attempt to clean the scene yourself. Don't compromise your well-being. Trust the experts in Fort Worth, TX, to handle trauma and crime scene cleaning.
We always find the source of the odor, no matter where it originates, and guarantee its safe and secure removal so that you can get back to your routine as soon as possible. Call us today and schedule your free consultation.
Blood spills can cause serious health risks when mishandled. Trusting Mars Services' certified cleanup specialists in Fort Worth, Texas, means that you prioritize your health and safety and ensure you avoid bloodborne diseases. Our professionals focus on keeping commercial and residential areas free of infectious diseases like hepatitis, HIV, and other bloodborne pathogens. We strictly adhere to the guidelines for cleaning blood spill scenes and ensure proper disposal of all contaminated materials according to federal and state regulations. We handle everything, so you can rest easy knowing your property is in our hands.
Unexpected crimes generally leave behind bodily fluids that require professional attention once the investigation is complete. At Mars Services, our certified technicians handle cleanup for crime scenes with expertise and sensitivity. We understand the emotional toll this work can take on families, property managers, and business owners, and we don't think you should have to do it alone. Our team strictly follows OSHA guidelines, ensuring we safely remove every last bit of hazardous material. Once we've cleared away all traces of bodily fluid, we'll work with you to bring the space back to its original state.
Unpleasant odors carry bacteria and dangerous gasses. Mars Services' trauma scene cleanup specialists use advanced techniques to eliminate toxic odors caused by death, mold, spills, and more. Our experts in Fort Worth and Arlington, Texas, are well-equipped to identify the source of overwhelming odors, no matter the cause. Whether it's your personal, commercial, or industrial property, we guarantee odor removal that is quick, effective, and hassle-free.
Losing a loved one to suicide is an experience that has no words. It's more than heartbreaking; it's a devastation that changes everything all at once. The aftermath is overwhelming, and those affected should never have to clean up the affected area. At Mars Services, we understand this and offer expert trauma scene cleanup services in Fort Worth, Arlington, Haltom City, and surrounding North Texas areas. Our certified technicians handle the cleanup process with sensitivity and understanding, allowing you and your loved ones to focus on healing. Let us do the cleaning, and you won't have to. Trust us to support you during this difficult time– we promise you won't regret it.
Certified Professionals With Your Interests In Mind
Connect With Mars, the Leading Trauma Scene Cleanup Specialists in DFW
No one should have to deal with Trauma Scene Cleanup without the help of a professional. Traumatic situations are hard enough to deal with on their own without the added stress of cleaning up what was left behind. At Mars Services, we are committed to relieving Fort Worth residents of that responsibility and helping bridge a path for acceptance. We understand the importance of returning to a clean and healthy area as quickly as possible to move on, so we do our best to get the job done quickly, efficiently, and with respect.
Look no further if you are looking for crime scene and biohazard cleanup in Fort Worth, Texas. The Mars team is here to help you return to your routine with beyond-this-world crime scene cleanup solutions. Don't take this on your own–call a Mars-certified specialist today!