Professional Tile & Grout Cleaning
Fort Worth, Arlington, And Haltom City Grout Cleaning
Feel the Relief of Professional Tile & Grout Cleaning
Mars Services Tile & Grout Cleaning Service
Keeping your home shining bright is a tough task, and tile & grout cleaning can be time-consuming and wear you down. But there's no need to break your elbow or spend money on off-the-shelf products. Our experts are here to help you take care of business. We deliver the ultimate grade of professional tile and grout cleaning service. Step back and watch us work our magic. Our meticulous approach unlocks your home's true beauty, leaving it looking immaculate and flawless. Expect us to go the extra mile, delivering a shine that lasts.
We perform careful pre-inspection to identify problem areas, then apply customized treatments that tackle the toughest stains without compromising your tile's integrity. Finally, we add a protective sealant with an anti-fungal coating for added longevity, leaving you with a bright and spotless look you can enjoy for years. With Mars Services, you get honest, reliable service you can trust every time. So contact us today and let our team handle all your tile and grout cleaning needs! We look forward to hearing from you!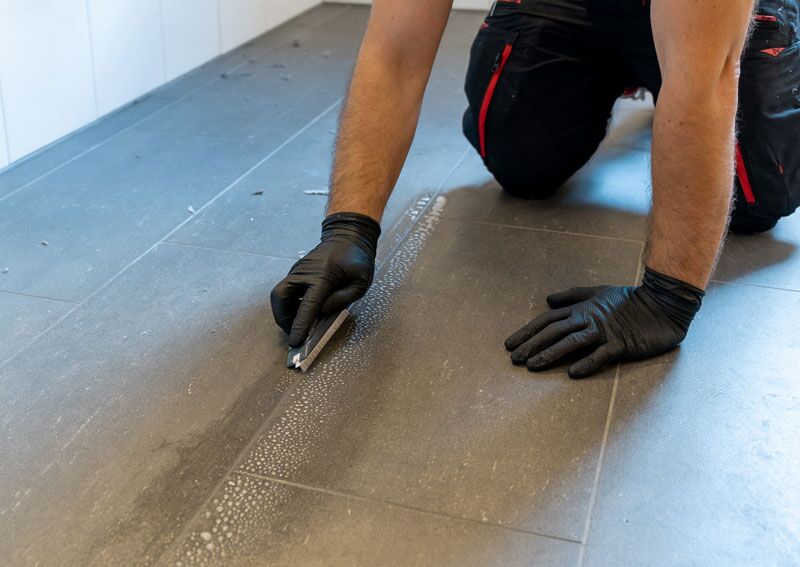 Trustworthy Tile And Grout Cleaning Service
Leave Your Surfaces Sparkling Like New
Tiles, when installed correctly, are designed to last for years. Grout can hold them together in whatever room you place tiles in. However, the materials in grout can weaken and damage as time passes, resulting in loose tiles, cracks, and grime buildup. For deeper tile and grout cleaning, professional services are required. Thankfully, your team here at Mars Services will guide you through what goes into tile and grout cleaning service so you better understand how to keep your tiles and grout clean and intact.
Uncover the Hidden Beauty of Your Floor Tiles
Get a Sparkling, Streak-Free Finish
We understand the significance of pristine Dallas tile and grout cleaning and offer an unmatched service to fulfill your needs. Our experienced technicians use state-of-the-art cleaning solutions that eliminate any dirt, accumulated grime, and mildew, which ensures your tiles are free from contaminants. Moreover, our expert sealants provide protection against potential water damage, spills, and other mishaps. During the process, we take extra precautions to ensure perfect grout lines, as we believe every detail matters. With our tile and grout services, your floors will dazzle for years to come. So, why not contact us today for a consultation? Our team is ready to assist with your every need.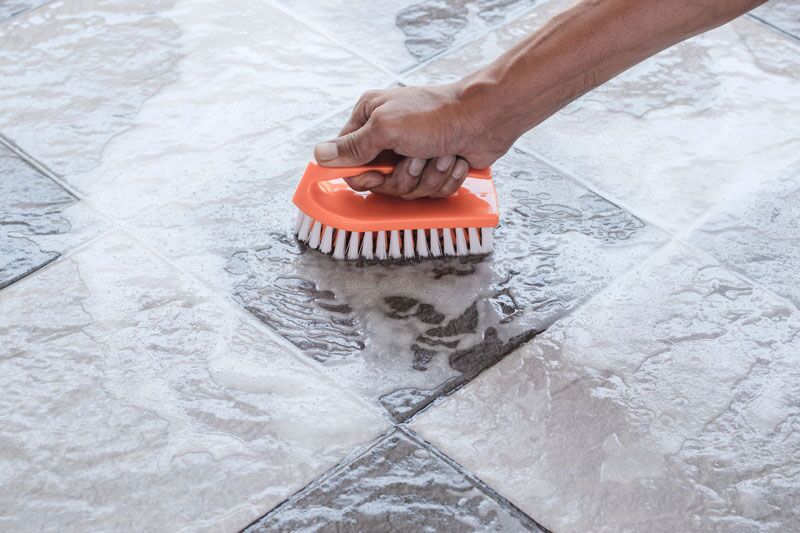 A Complete Solution for All Your Tile and Grout Cleaning Needs
Rest Assured Knowing You're In Good Hands
From deep cleaning to sealing and repair, Mars Services has the expertise to handle all your tile and grout cleaning needs. Utilizing advanced techniques and powerful yet safe solutions, we can restore your tile surfaces to like-new condition. And you don't have to worry about hidden fees–our free consultation includes a comprehensive evaluation so you know exactly what services and costs you'll be responsible for.
We take immense pride in delivering professional and trustworthy services that surpass your expectations every time. Our experienced technicians possess a wealth of knowledge and expertise, ensuring your tile and grout cleaning is executed perfectly to exceed your imagination. Tile and grout cleaning could be a daunting task, and we get that. But with Mars Services, you can rest easy. Our experienced professionals will finish the task quickly and effectively, causing minimal disturbance to your home or business. Relax and let us take care of everything with our well-known excellence. Call Mars Services today to experience customer service beyond this world!