You Don't Have To Do This Alone
Choose Mars Services Disaster Restoration Company
Free inspection and 10% off first service up to $100
Mars Services is here when disasters strike, ready with disaster restoration services meant to ease and relieve. Whether you experience a weather-related event, fire damage, or a simple accident, our team of experts can help you restore your space quickly and efficiently. Our certified technicians understand the best practices for restoring damaged properties. They will use the latest industry tools and techniques to complete the job.
At Mars Services, we are here and ready to provide quality disaster restoration services to everyone in the Fort Worth, Arlington, and Haltom City areas. We provide prompt response times to ensure you, your family, or you can return back to normal as quickly as possible. Our team will assess the space and all damages and create a customized plan to restore it to its original condition so you don't have to worry about lingering effects.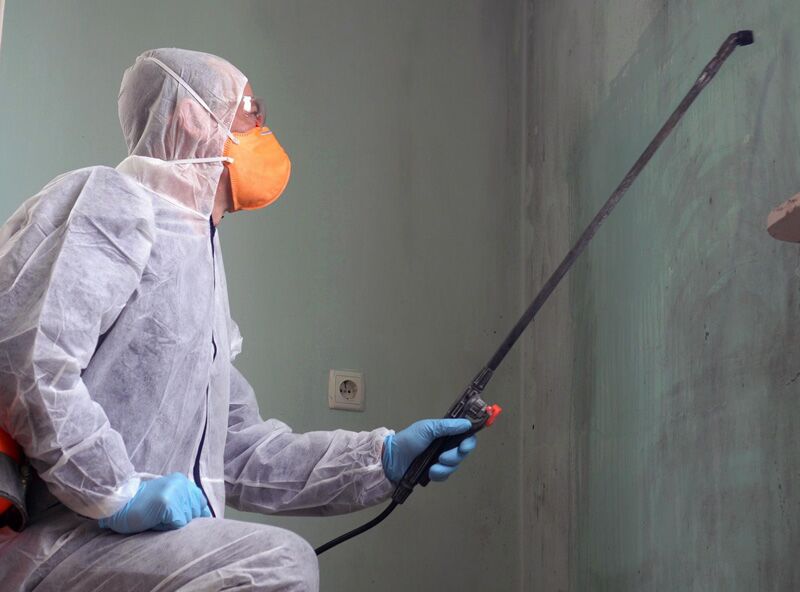 You Have Enough To Worry About
Let A Disaster Restoration Company Take This Load
For over a decade, we have provided homeowners across the city with premier disaster restoration services. We've helped hundreds return to normal with as little interruption to their daily lives as possible. If you're experiencing the horrific aftermath of water damage, fire, or mold damage, please know that we are here and dedicated to restoring your home promptly and efficiently. Don't let this linger and disrupt your family's life further. We can make it as easy as a phone call.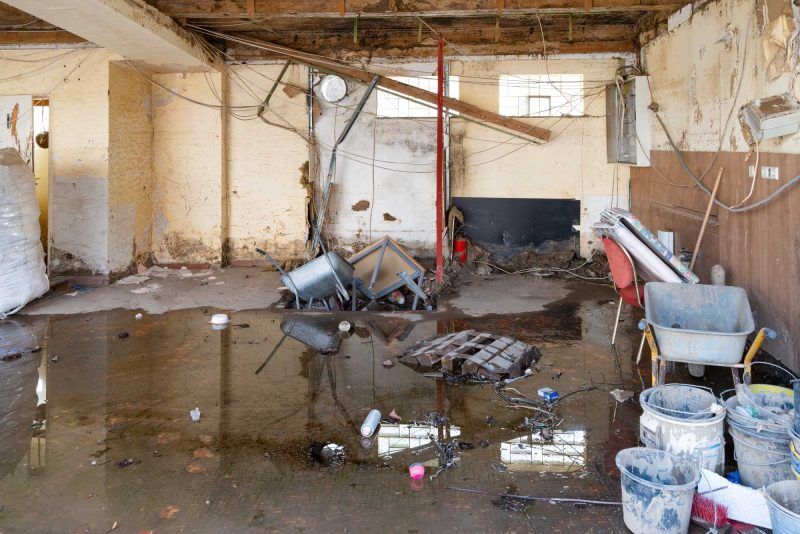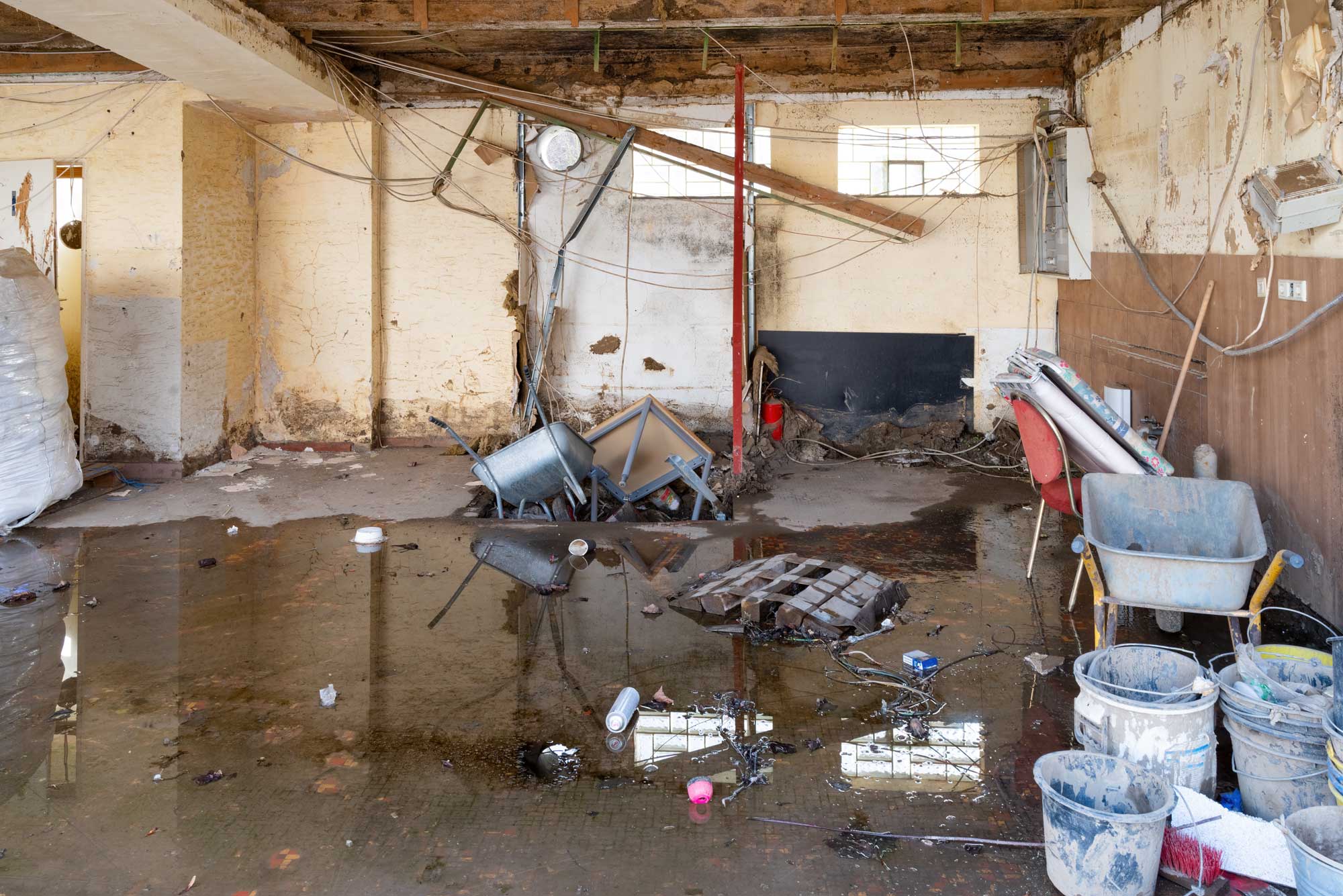 More on
Disaster Restoration
from Mars Services
We Make It Simple To Get Your Space In Order
Complete Disaster Restoration Services For Your Every Need
If you have experienced a disaster and now are trying to get back on your feet, a disaster restoration company may be just what you need. We have the necessary skills to handle any restoration task, regardless of its size. Our approved technicians are always accessible to rapidly respond in case of an emergency. We work with you directly and frequently to ensure that your property is returned to its pre-damaged state and that you are happy with our services.
Our disaster restoration services include the following:
Water Damage Restoration
As a disaster restoration company, we work extensively in water damage restoration and are committed to assisting you during difficult times. We serve residential, commercial, and multifamily properties in Fort Worth, Arlington, and Haltom City. Our services are efficient and high-quality, whether damage is caused by natural calamities, system failures, or accidents. Our clients trust us due to our reputation for performing honest and dependable work. We are pleased to help you restore your property to its original condition after sustaining damages.
Fire And Smoke Damage Restoration
Fires can be devastating and traumatic; whether it's your business or your personal property, picking up the pieces can be long and arduous. We are here to make it easier. Our technicians are experienced in managing and mediating the after effects of fire and smoke damage.
Mold Remediation
Mold can become a disaster before you even realize it's a problem. Don't let it linger, and let us help you ensure it's gone for good. We've dealt with mold remediation, give you an accurate assessment of damages and potential solutions, and employ our extensive understanding of the disaster restoration process to identify, remove, and prevent further mold growth on your property. Don't allow this silent fiend to ruin your life – connect with a team dedicated to seeing you thrive.
Trauma Cleanup Services
Traumatic events can be tough to handle. We know that cleaning your property after a tragedy can feel impossible. That's why Mars Services offers efficient and discreet trauma cleanup services to help you avoid any lasting effects. Our comprehensive trauma cleanup services will help you get your life back on track after any stressful event.
Get your home, property, or business back to normal quickly. Contact us today and work with Fort Worth's premier disaster restoration company. We're here to help you recover and restore your property; that way, you can return your life. Let us take the worry out of restoring your property after a disaster.
We are here to help track when you need us!
Take Disaster Restoration Services Out Of Your Queue
Let Us Handle It So You Can Get Back
At Mars Services, we offer comprehensive disaster restoration services tailored to meet the needs of commercial businesses, no matter what industry you are in. For many business professionals, restoring your property quickly and efficiently following a disaster can be critical to ensuring the survival and longevity of your business. You don't need that stress, and we are here to take it off of your plate. That's why we work closely with you to create a plan for restoring the damage as quickly as possible.
Commercial Spaces
If a disaster has impacted your retail space or customer-facing workspace, don't hesitate to call a professional. We will provide comprehensive, detailed quotes and efficient services aimed at getting your property back to full functionality as quickly and safely as possible. As business leaders, we understand how critical it is to minimize downtime, so we'll work hard to get you back up and running in no time.
Office Buildings
Don't let a disaster derail your office operations. Even in today's era of work from home, for many, usable office space is critical to function. With our experienced team of technicians, we'll help you get back on track. We can assist with assessing the damages done to your office space and make efficient work of all restoration measures. We make it effortless so that you can focus on what's important – taking care of your team and helping your business thrive.
Mars Services is dedicated to delivering high-quality service and responsible outcomes. We comprehend the significance of rapidly restoring your property to its prior state, allowing you to continue with your business activities. You can rely on us to help put any calamity behind you. Contact us today to learn about our wide-ranging restoration services and how we can aid you in recovering from a disaster.
Understand The Steps For Disaster Restoration Services
Empower Yourself To Make The Right Call For Your Situation
Whether it's fire, a flood, or any other natural event, disaster can strike at any time. The destruction left in the wake of a disaster can leave you feeling helpless and overwhelmed. It can be hard to know what your next steps should be. A disaster restoration company will have the tools and skills needed to restore your space to its former condition as soon as possible.
Step 1. Assessment
We begin our process by performing a thorough assessment to deeply understand the extent of the damage. Our experts will identify any visible or hidden hazards, like mold growth and structural damages, to ensure the safety and quality of your restoration. This process helps us formulate an accurate restoration plan that is both efficient and cost-effective. Trust us to take care of your home during restoration.
Step 2. Restoration
With the mitigation step complete, the next phase is the restoration process. This involves restoring your property to its original condition. The restoration process can vary widely, depending on the type of damage. For instance, if the disaster was a fire, then the experts will need to clean up the soot and smoke damage, repair any structural damage, and replace any damaged items. Similarly, if the damage was water-related, the restoration will involve cleaning up the water, drying out the area, and reporting water-damaged items.
Step 3. Cleaning
Another essential step in the disaster restoration process is cleaning. This includes cleaning up the damaged area and preventing any future damage. For example, if the disaster caused mold growth, then the experts will clean up any existing mold and take measures to prevent any future mold growth. They will also disinfect the affected area to prevent any harmful bacteria or viruses. After those steps have been taken, our disaster restoration company can begin removing any debris and cleaning up water damage. This is the point where further damages may also be discovered, and should anything emerge that is outside of our general scope of work, such as drywall damages, we will report it to you immediately so that you may work with the proper providers.
Step 4. Final Inspection
Once the cleaning and disaster restoration services are complete, a final inspection will take place to ensure that all repairs have been made and the space is safe for occupancy. The inspection will also ensure that no additional damages have been incurred or that any spots were missed during either the initial inspection or throughout the servicing period. Our ultimate goal here is to ensure that your home is as close to its former state as possible, and we will settle for nothing less.
Step 5. Follow-Up
After the final inspection, our specialists will follow up to ensure you are happy and content with our disaster restoration services. We pride ourselves on efficient and kind customer service and want to ensure your expectations were not only met but exceeded. We are also available to answer further questions about mediation or our other services.
What To Ask Your Disaster Remediation Company
Important Things To Know Before You Start Working
In times of crisis, it's crucial to identify a provider that you can trust to minimize the damage. Choosing the right provider can be daunting, but asking the right questions can help determine their quality. Here are a few questions you should consider asking to evaluate potential providers and why they are vital to mitigating harm.
What certifications do you have?
Disaster remediation is a complex process that requires specialized knowledge and expertise. You want to ensure that the company you hire is qualified to handle the job, so check in about their certifications and licenses. Some certifications a quality disaster restoration company may hold are from institutions like the Institute of Inspection, Cleaning, and Restoration Certification (IICRC) or the Indoor Air Quality Association (IAQA). These certifications demonstrate that the company has gone through rigorous training and adheres to industry standards in their practices. These are markers of quality, and anyone who did the work and time to achieve these certifications should be more than willing to share that information with you.
What equipment do you use?
The equipment used during disaster remediation is essential to the quality of the work. Ask about the style of equipment the company uses and how often they maintain it. You want to ensure they use state-of-the-art equipment in proper working conditions to provide the best possible outcome.
How long have you been in business?
Experience matters when it comes to disaster remediation. Many types of damages or complications can be revealed mid-servicing. You want to make sure that the provider you are working with understands how to identify potential complications and develop a plan of action to address them. So don't be afraid to ask how long the company has performed this work.
What is your process?
Understanding the company's process gives you an idea of what to expect during the remediation. Ask about their steps and what they will do if complications arise. Many of these questions may be answered as a part of the initial assessment and subsequent quote. A quality disaster restoration company will do everything possible to ensure you are comfortable and understand the process before they begin.
Can you provide references?
Last but not least, ask for references. This will give you insight into how previous customers feel about the company's disaster restoration services. A reputable company will be excited and ready to provide references and customer feedback. You can also check their website for examples of their work. A trustworthy and reliable disaster restoration company will have a record of success, solid references, and be able to provide reviews from satisfied customers.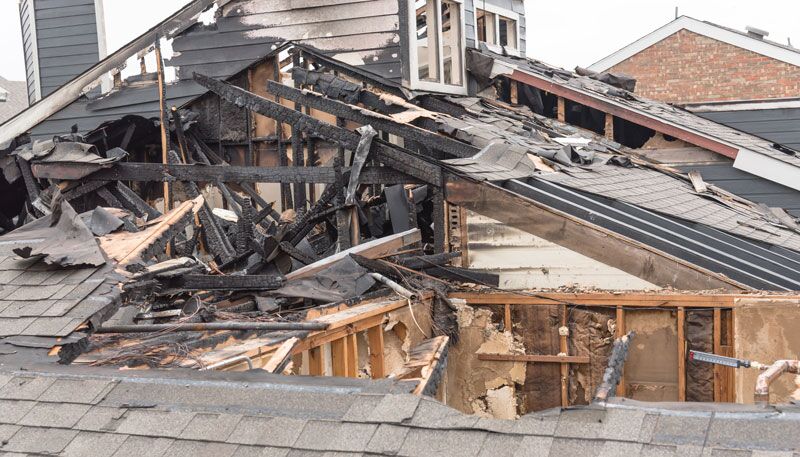 You Don't Have To Live With The Damages
Contact Mars Services Today
We are dedicated to providing reliable disaster restoration services for whatever your situation. If you're dealing with a disaster, please contact a professional right away. You can depend on our vetted team of technicians and service providers to respond promptly and effectively. Your property will be in capable hands when you choose Mars Services.
We are devoted to providing high-quality disaster restoration services that end in immaculate results, so you can trust us for all of your disaster restoration needs. Contact us today for more information!
When You're Ready, We Are Here To Help
Contact Us Today To Get A Quote
We understand how overwhelming a disaster can be, and our professionals are here to provide the support and assistance you need. We are and will continue to be the predominant disaster restoration company servicing the Fort Worth, Arlington, and Haltom City areas. So when you need us, we're ready to support you. Contact us today to get started.